Foreign customers-oriented services
Special services for the international customers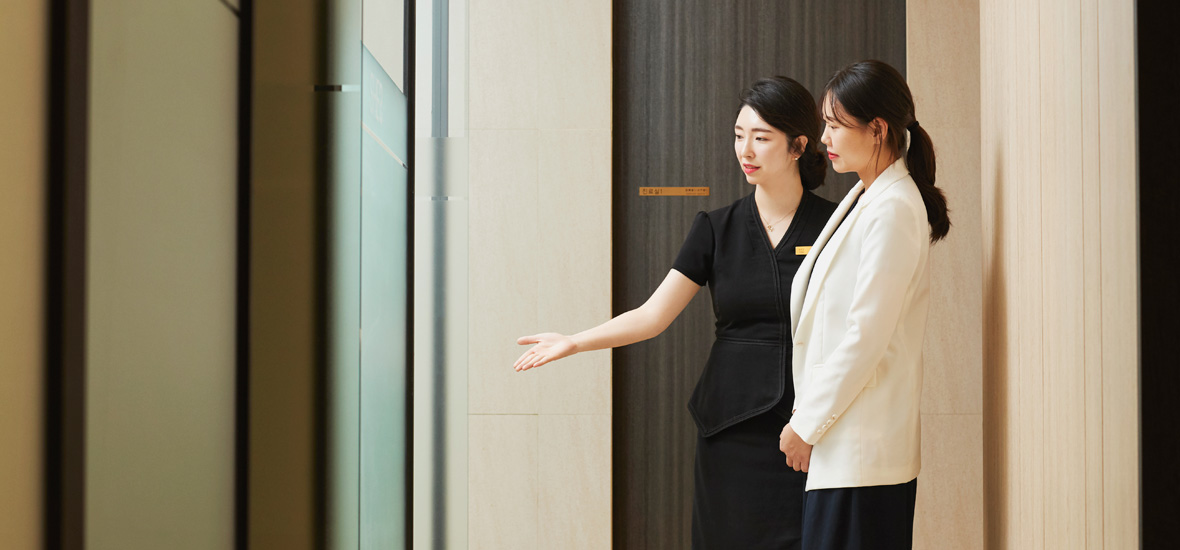 SIGNATURE 03
We will accompany you from the beginning till the end.
01
Good translation and interpretation service.
- An interpreter will help you throughout the entire process: arrival, treatment, after surgeries and procedures as well as returning to your home country.
- They will also help you with consultation regarding the post-surgery care, guidelines and result.
- Owing to the high level of medical and linguistic knowledge of our interpreters, a convenient treatment service has become possible and available for you.
02
There are other services ready in addition to surgery and treatment services.
- If you inform us about your flight schedule, accommodation and airport pick-up service, our interpreters will be more than happy to assist you.
- We let you know all the necessary information regarding the facilities that you can use during your stay here.
- You can arrange your travel plans with our interpreters.
03
We will be with you throughout the whole treatment period
- We assist you to get the necessary medications after the surgery with pharmacy guidance.
- Meals (porridge) are provided after the surgery.
- Shampooing service is available during the treatment period.
- Do not hesitate to inquire us. We will do our utmost to provide comfort and safety to you.
- Besides, we will introduce you all the skincare programs of our clinic in great details.
04
We will be in charge of post-operative and treatment care even after your departure.
- You can ask all types of questions from our interpreters after the surgery. They will reply as soon as possible.
- We created a remote online consultation service for our international customers.
- You are always welcome to ask any questions you are interested in. Our interpreters will also assist you to arrange an online consultation with the doctor about the post-surgery results.
- Do not hesitate to ask anything that interests you including desired surgery or cosmetic procedures. We are always glad to answer your questions.